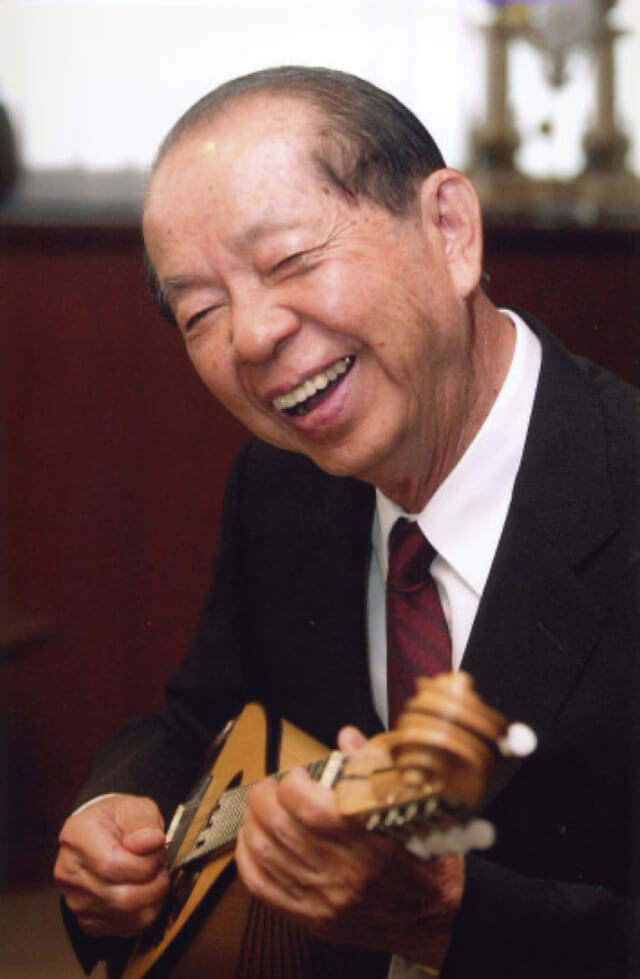 CHIMEI has always been a company that focuses on shared prosperity for all
Since founding CHIMEI, Mr Shi Wen-long has pursued a vision of business that creates well-being in society. His values personify the beliefs of CHIMEI and are the driving force behind our social contributions. The concept of Xingfu (Well-being Through Contribution) continues to be our guiding principle. This principle is reflected in the high standards we hold ourselves to when contributing to our employees' well-being, the environment and society.
Culture & the Arts
Culture &
the Arts
CHIMEI Culture
Foundation
The foundation was established in 1977 to promote culture and the arts in Taiwan. Local students have the opportunity to borrow and play on some of the finest violins in CHIMEI's famed collection. Grants have also been awarded to students in recognition of their talents.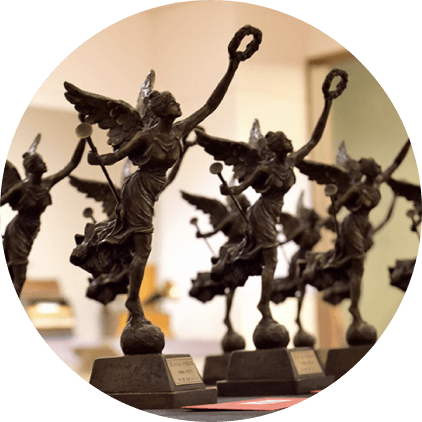 CHIMEI Museum
The CHIMEI Museum opened in 1992, introducing the local community to international culture through magnificent displays of Western Art. It houses the most comprehensive collection of violins in the world, including one violin that was crafted by the legendary Bartolomeo Cristofori.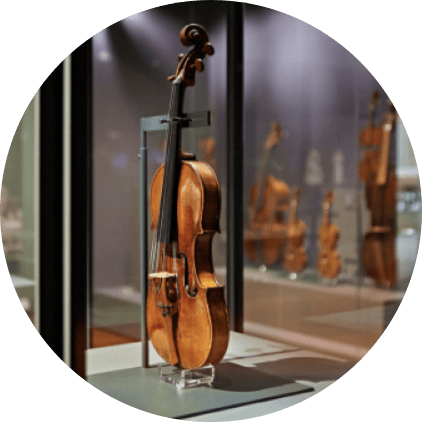 History and Nature
Our "Hall of Arms" is dedicated to the display of historical armor and weaponry, providing a unique overview of regional history in Europe and beyond. Meanwhile, visitors can also learn about botany and wildlife at our exhibitions of natural history.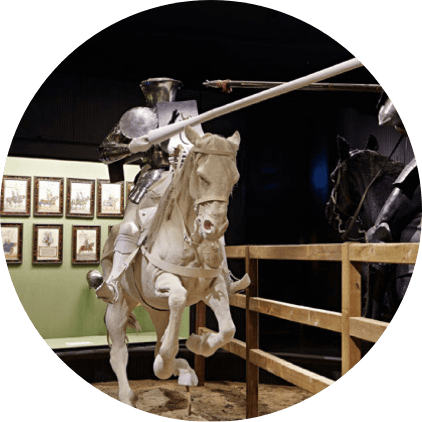 Science & Education
Science Camp
CHIMEI's educational outreach focuses on teaching children about the importance of global stewardship. The Science Camp offers students an opportunity to learn about the exciting world of technology and environmental protection.
Sponsoring AI Talent
CHIMEI is a sponsor of the Taiwan Artificial Intelligence Academy. The academy brings together professionals from across various industries to drive the development of Taiwanese AI talent. CHIMEI's funding also contributed to the academy's new campus in southern Taiwan.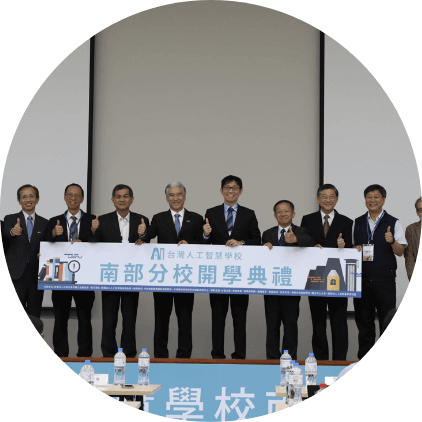 Community
Employees' Well-being
We want our employees to have healthy minds and bodies. In 2019, we opened a sports center where our employees can exercise and participate in group activities. We also provide our employees with routine physical health checks to keep them aware of their health situation and lifestyle.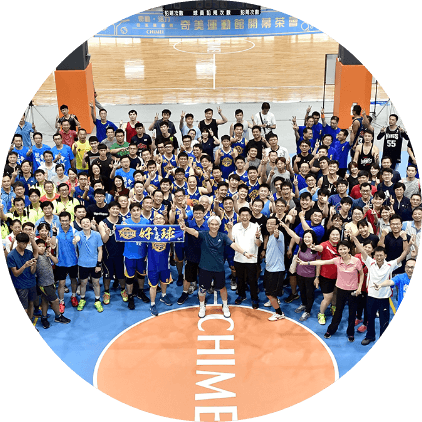 Community Outreach Program
Our 60th Anniversary Charity Event was in aid of raising money for the families of local, underprivileged school children. These donations will help alleviate some of their financial burden and allow these children to pursue higher education.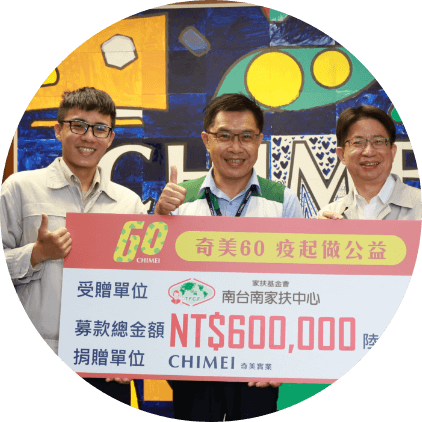 Healthcare & Development
CHIMEI Hospital
Before the founding of CHIMEI Hospital in 1987, Tainan residents had to travel for many hours to access medical care. CHIMEI took the initiative to establish several healthcare centers in southern Taiwan and continually invests in improving the facilities.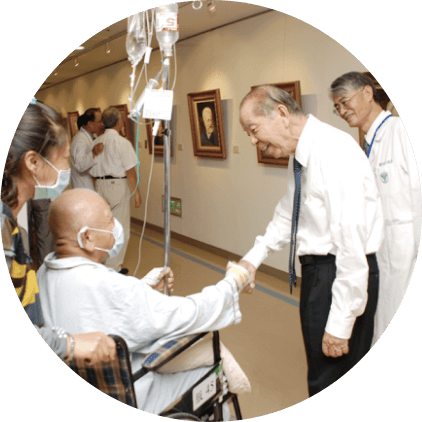 Zhenjiang's
Healthcare System
After establishing a manufacturing plant in Zhenjiang, China we invested in the city's healthcare system as part of our commitment to the local community that we strive to be part of. By contributing to development efforts we are ensuring communities that contribute to CHIMEI are well taken care of.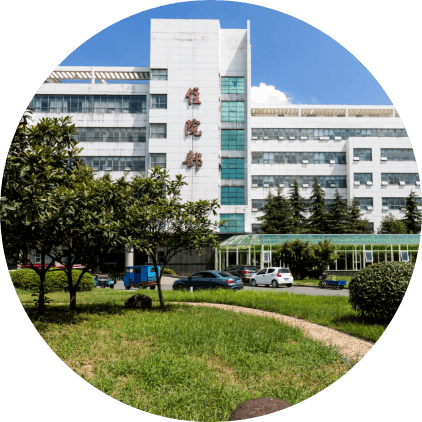 Duty of Care
Keeping Tainan Safe
CHIMEI has its very own fire brigade, which ensures safety at our production facilities in Tainan. We also have an agreement with the Tainan City government, offering our support to the local fire department and the wider community.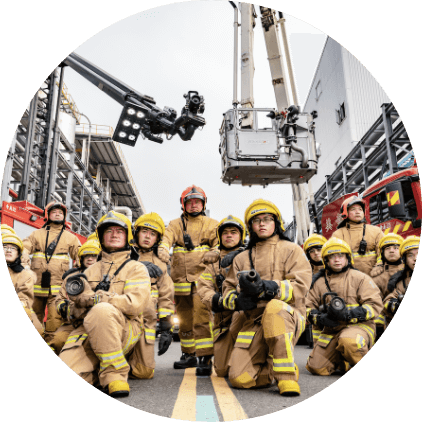 Disaster Relief
Taiwan's susceptibility to earthquakes has informed our understanding of natural disasters and the impact they can cause. CHIMEI has provided financial assistance to support international relief efforts, helping emergency workers and people affected by the disasters.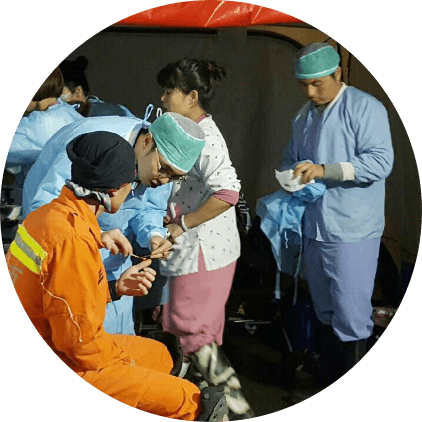 Take a Guess!
How many violins does the CHIMEI Museum lend
out to local musicians?
Answer
220 violins
At any given time, around 220 out of 1,300+ violins in the CHIMEI Museum collection are on loan to local musicians and students, as a way to share these magnificent musical instruments with the community and nurture talent.